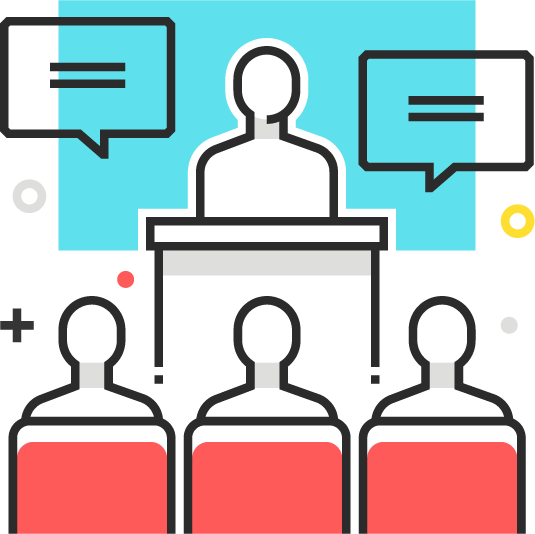 32 years of sectoral experience and scientific research indicates that 92% of attacks in the IT sector are successful due to the human factor.
The incorrect, unprotected, unconscious use of technology will bring unwanted results regardless of how advanced the technology systems are. DEF24 appreciates that the human factor in IT environments should be handled differently for system users and system administrators by imposing different responsibilities and obligations on each group. DEF24, as a result of the great responsibility it carries, attaches significant importance to training activities in order to increase the awareness of individuals so they become conscious users.
System Users Training
DEF24 observes that end-users are vulnerable to hackers even when using antivirus and/or firewalls as they do not have sufficient knowledge of social engineering, password creation, simple GDPR rules and password hosting to keep themselves and the system safe by paying attention to the small details. DEF24 provides adequate training and awareness studies that explain how to keep systems safe, and how users can protect themselves while safeguarding company assets.
DEF24 offers awareness training on *My Safe Internet, Safe Informatics, Safe Data* at all primary, secondary and high school levels. To request awareness training….. DEF24 shows users how to protect themselves, the rights and process at the institutions processing data within GDPR, and studies on social engineering with the awareness training titled *My Safe Data, Safe Informatics* at the request of institutions, organizations and communities.
System Administrators and Supervisors Training
The most important point in our training for system administrators and supervisors is reminding managers that they cannot have extensive knowledge and experience in law, informatics, networking and software, and that system administrators cannot have extensive knowledge and experience in law, software and cybersecurity.
Thus, DEF24 provides services to maximum system defense by increasing the information of obliged parties with our training on issues such as GDPR, company policies necessary for information security, determination of missed points, the resolution of errors, and reminding those involved that these objectives can be achieved with a big team.